WRITING RETREAT IN ANDALUSIA
DATES FOR 2018
APRIL 20-27 2018  &   SEPTEMBER 12-19 2018
Word After Word & Competa Holidays have teamed up to create a week of writing, creativity and relaxation at Finca Los Pinos, a walking and mountain lodge in the beautiful Sierras of the Axarquía, southern Andalusia, Spain.
Join tutors Andrew L Reynolds and Fiona Mason + special guests for this fully catered week. There will be time for you to connect with your creativity and flex your writing muscles, time to yourself to write and relax with like minded people and opportunities to develop your skills through daily writing workshops, opportunities to share your work and 1-1 tutorials.
There will be time out to write and to explore this fascinating and historic area of southern Spain.
Finca Los Pinos offers a serene and tranquil setting for groups of 10 to 12 people.
For all the latest news please visit www.wordafterword.org.uk
Suitable for: All levels – whether you're new to writing or you're looking for time-out to invigorate your writing practice, you can work at your own pace, supported with structured group sessions.
"Well-structured, prepared and delivered with humour and sensitivity, inspiring me to write, equipped with knowledge and skills I could never have gleaned from my reading experience."
"A teaching duo, whose love for writing shines through, complemented by their ability to teach the building blocks to me, a novice."
"Supportive leaders, who inspire confidence."
"They absolutely know what they are talking about and have a great feeling for explaining even difficult contexts in a simple way."
---
Typical Daily Programme:
Each retreat is unique as we aim to tailor the week to the experience and needs of our writers. However, a typical day might include:
08.00 Optional Creative Imagination Meditation
08:30 Breakfast
10:00 Writing Workshop or walks/talks
13:00 Lunch
14:00 Writing Workshop or walks/talks
17:00 Free time for own writing practice and relaxation
19:00 Dinner
20:30 Sharing our work, sharing readings, social time
During the week there will be free time for your own writing practice and to get to know the local area.
---
The Venue
Finca Los Pinos is a stunning country Lodge, which has been providing all inclusive retreats and holidays for over 15 years, consistently earning "Excellent" reviews on TripAdvisor.
The wonderful 2.5 acre site of traditional Spanish fincas, and Andalusian style log cabins in the midst of the trees, is a wonderful setting for writing and relaxing. There are plenty of places to sit with a book, notebook or laptop and enjoy the peaceful surroundings. A lawned garden is perfect for outdoor workshops, yoga and relaxation practice all year round. Or relax on the wooden deck furnished with Moroccan rugs and ornaments, set under a large Algarrobo tree, with views to the Mediterranean Sea and the mountains. The heated outdoor pool offers extra comfort and relaxation for winter and autumn retreats. It is a wonderfully tranquil setting, in the midst of nature and demonstrating rural Spain at its best.
"Finca Los Pinos was great, but the hosts and location made it exceptional."
"A most enjoyable stay in a beautiful place with the warmest of hospitality and delicious food!"
We offer a varied menu, with vegetarian and vegan choices available upon request. All our food travels no more than 20km and is locally sourced, seasonal, and freshly prepared and cooked on site. We provide our guests with organic food as far as we possibly can.
---
Our Tutors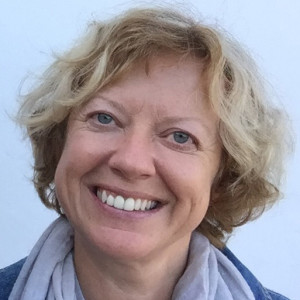 Fiona Mason MA
As well as being a writer (and one half of Word After Word/Writing Axarquía), I am a passionate about writing for wellbeing and I am looking forward to uniting these elements during our week together. I am a member of Lapidus, the writing for wellbeing organisation, and a member of NAWE, the National Association for Writers in Education. My first book, written whilst completing an MA in Creative & Life Writing at Goldsmiths, is a work of life-writing called 36 Hours and was shortlisted for the Pat Kavanagh Prize. I'm currently working on my first full collection of poetry. I'm also an occasional visual artist and musician with an academic background in philosophy and a passion for wild landscapes, all of which inform my writing. I co-founded Word After Word to share my love of writing and language with others.
I love being in the mountains, walking along ancient paths in the footsteps of traders, brigands, lovers, farmers and warriors. To be in this landscape is to awaken your senses to the hidden histories, the human and animal and mineral traces of deep time. This mountain range was once sea-bed, before the tectonic shifts that divided this end of Spain from the top of Africa. I am inspired by nature and our sense of place in the world. Let's get off the beaten track and get creating!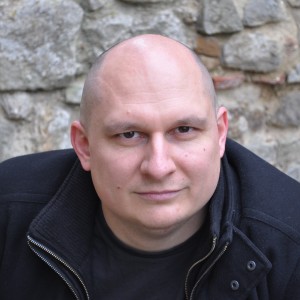 Andrew L Reynolds MA
I am a fiction writer. My most recent work, a speculative fiction thriller set in a near-future London, was written whilst completing a novel writing MA at City University. Writing has always been my guilty pleasure, and I'v had a life-long love of all things crime, thriller, sci-fi and fantasy. Everything from books to cinema to computer games and tabletop role-playing became lessons in storytelling.
I love stories – reading them, writing them, watching them, living them. When I visited the Shetland Isles, I imagined the viking raiders' silent, deadly glide through the mist in a long-boat. Here in Andalusia, I'm fascinated by the layer upon layer of human history. Neanderthals, Phoenicians, Celts, Carthaginians, Romans, Visigoths, Moors, Sephardic Jews, Christians and Bourbons have successively conquered and settled here, leaving their mark from cave paintings to palaces to tracks through the mountains. The history of modern Spain is no less potent and it's all here, in the faces, the buildings, the pathways and customs of this region. Whether an ancient or a futuristic setting, story is what drives me. I love creating worlds, populating them with characters and putting obstacles in their way to see what will happen. I'm excited about sharing my passion for story with you during our week together and guiding you to tell stories of your own.
---
What's included?

All meals

Airport transfers from Málaga

 Accommodation

Daily tutored writing workshops

Opportunity to learn, share and awaken your creativity

 Small group size

Lovely, friendly hosts

Experienced and friendly tutors and guides

Mountain and sea air
---
All inclusive (as above) starting from €950 pp
Different room types – subject to availability:
Sharing  

€  950   

Shared Twin Shared Bathroom

Private   

€1050   

Private Twin Shared Bathroom

Private   

€1200   

Private Twin Private Bathroom

Private   

€1400   

Private Double Private Bathroom
---
Some Writing and Walking Retreat FAQs
Q: How do I book?
A: Contact Sarah or David at Competa Hikes/Finca Los Pinos by email. They'll get right back to you and they'll be able to answer all of your accommodation questions: competahikes @ gmail.com
Q: Do I have to do the walks?
A: The walks are carefully chosen to feed your imagination, not only with the natural landscape, but with stories of the land and her people. They are not compulsory, but some writing exercises will take place during the walks, so it would be a shame to miss them.
Q: How fit do I have to be?
A: Anyone with a basic to moderate level of fitness will cope well. Our guides are experienced in matching the terrain of the walk to the group and there are options for some tougher walks for those who wish to like to challenge themselves.
Q: Can I just hang-out and write at the Finca?
A: Yes, of course. It is your week and it is up to you whether, or how much, you take part in group activities. We don't want you to miss out, but if you decide you want time alone to write, that's your choice, and there are plenty of tranquil places to sit with a notebook and pen or laptop.
Q: I am vegetarian/vegan. Can you accommodate me?
A: Yes, but please let us know any special dietary requirements or allergies in advance.
Q: I'm a complete beginner. Will I feel silly or out of place with more experienced writers?
A: Not at all. We believe that creative inspiration and expression are not the property of certain special people. We all have stories to tell, fictional or not. Whatever the backgrounds or experience of fellow participants, we consider that all who attend are writers and each voice is as valid as the next. We mutually agree to listen, to support and to encourage each other, with constructive feedback and with our full attention
Q: I'm still unsure about a few things. Can I speak to someone before I book?
A: Yes, we'd love to hear from you and answer any questions. Drop us an email and we'll get back to you by email or phone just as soon as we can. Please see below for where to direct your query.
Places on our retreats are strictly limited. Because there are different accommodation options we prefer to communicate with you prior to making your booking to chat through the options currently available. You can then secure your place with a deposit. Email us know your requirements and contact details and we will respond within 24 hours. We look forward to hearing from you.
For bookings contact Sarah or David
For writing related queries contact Fiona or Andrew
W : www.wordafterword.org.uk     E : Word After Word



Word After Word encourages and nurtures the art of creative writing through workshops, courses, retreats and online resources. Our programmes take place in the east of England and in southern Spain. Our Spanish programme strand Writing Axarquía is based in Cómpeta, east of Malaga.


BACK to Top