From the Himalayas, to the Blue Mountains, the Andes to the Drakensberg, The Rockies to the Golden Triangle, the natural, historical and unique wonder of these spectacular regions is equalled here in Andalusia, and particularly in the Axarquia mountain ranges.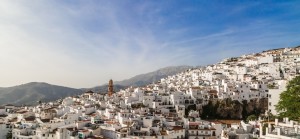 David and I have trekked and hiked extensively across the world, and here, in the mountains surrounding the beautiful white washed village of Competa, we have found a walking and hiking paradise.
And it is our mission to share and teach about the immense history, the wonderful landscape, flora, fauna and wildlife of this splendid region, so that it may be enjoyed, understood and preserved.
Preservation of this region is most important to us and we have started a programme to provide education about the environment here, free to children and their families in Andalusia, so that we can not only promote the area, but ensure that the next generation grow up appreciating as much, its importance in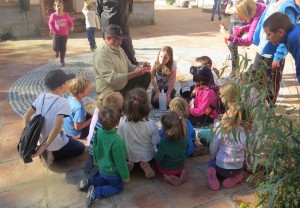 this little corner of the world. Working with Axareducacion, and the Ayuntamiento Park Rangers, we walk with children once a month, providing a fun and insightful day of information, games and prizes, finished off with food and refreshments at our walking lodge, Finca Los Pinos.
As we grow this programme so too will we grow the agenda, adding Spanish culture and Spanish and English language topics to the agenda. We hope to provide children with opportunity, knowledge and understanding, to empower them to maintain this 8th wonder of the world that is Andalusia!
Born and bred in Africa, David and I love the outdoors, and have a global perspective on everything we do. Competa Hikes, is not only our business, it is our passion. We truly want to bring the historical, cultural and natural value of this region to as many people as we can whilst maintaining responsible tourism, protecting the environment.
And of course, naturally, we bring a little of our own African culture, as well as our experience from our global travels, to our walking lodge. This winter we have extended our log cabins so that they are themed to reflect our favourite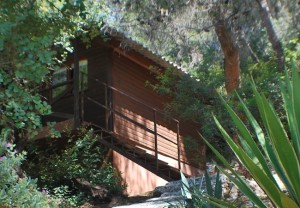 places. The cabins are now decorated to be Andalusian, African and India, and we have extended the en suite bathroom in Cabin 1 to be a lovely large wet room with large glass frosted windows to provide that sense of showering 'outdoors'.
Also this winter we have embarked on a project to build a luxury African Safari tent high into our grounds, with luxurious furnishings, colonial style, en suite slipper bath and ablution facilities, and an outdoor, but very private shower. This project does require us to follow the important planning permission process, so we are not yet able to provide a timescale for completion but hoping we will be ready by the summer with this little piece of African paradise… secluded, wild, spectacular vistas, and very luxurious.
We are providing specialist walking tours, right from our doorstep. Our walking lodge sleeps 20 people. We have superb, qualified walking guides, qualified in the British Mountaineering Association, that have also grown up in the region and provide specialist tours for bird watching, wild orchid viewing, medicinal herb tours and courses on how to grow your own medicinal herb garden in your kitchen!! They also provide Spanish mushroom tours, collecting and cooking, and many other unique tours of this nature.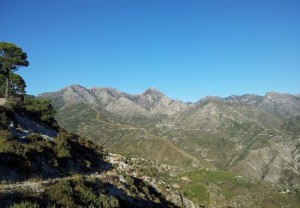 Finally our combination walking tour holidays aim to add culture and language to our guests achievements of their week here, adding Spanish Language classes and cultural events and day trips to the walking itinerary. Our guests may like to choose a different course to combine with their walking tour, to get a taste of something different that they have not done before. For example, walking and bonsai tree cutting, walking and yoga, walking and painting course, waking and Spanish wine ourse, to learn about the regions and taste the wine of course! They can also choose from walking and sculpting course, walking and Spanish cooking course, walking and meditation and walking and massage therapy.
This is our passion, this is our life, and we hope you will enjoy it as much as we do.